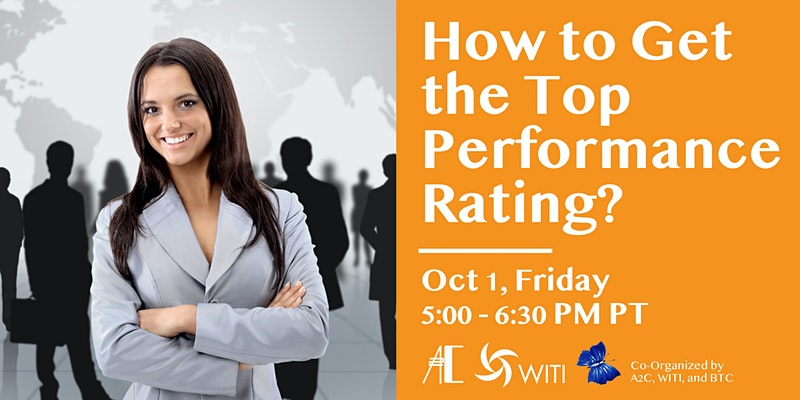 00

Days

00

Hours

00

Minutes

00

Seconds
How to Get the Top Performance Rating?
Are you confident you can get the top performance rating if you have been working hard and tried your best to contribute?
Annual Performance Evaluation is coming, do you know the performance review criteria, your company's processes?
Promotion candidates usually are the top performers, are you sure you are on the list?
Do you know that performance review is a whole year process?
Do you know the best practice to demonstrate your results, capabilities, and potential to be qualified for the upcoming promotion?
Bio:
Elizabeth is a public company board member and the CEO of A2C Academy. She has served as two CTO positions of billion-dollar revenue companies: CP Group and BMC Software. She became a C-level executive in 2005 at a public company. She provides coaching in Leadership, Digital Transformation, AI, and cloud. She is also an investor for early-stage companies.
Dr. Elizabeth Xu has taught at Stanford University for 6 years about leadership, and currently is a guest lecturer at Stanford University Teaching Digital Transformation at the Department of Engineering Management Science. She is also the advisor for MIT Innovation Initiatives.
Elizabeth earned a Ph.D. and two Master's Degrees. She is a Harvard certified board member and attended the Stanford Executive Program.
Elizabeth received the TOP 50 Diversity Leader in the United States in 2020, the Presidential Award in 2019, the Global Leadership Award in 2018, the WITI Hall of Fame Award in 2017, and Women of Influence in Silicon Valley in 2013. She also received 10+ other prestigious awards. She is a trailblazer, leading a creative and proven path to the top.
Elizabeth lives by the credo of the four "L"s
Live to my fullest potential.
Love the people around me and enable them to reach their fullest potential.
Learn continuously.
Leave a legacy.
---
Details
Start Date & Time

01 Oct 2021 05:00 pm

End Date & Time

01 Oct 2021 06:30 pm

Location

Zoom

Category
---
Organizar
---
---
Share this