Our mission is to help working professionals to reach their full potential by providing career advices, work and life balance tips, and business communication best practices.
Free 12 month career coaching + Visa Help - F1 Transfer and Day 1 CPT
Recently, more than 50,000 working professionals were laid off. Some of them are on H1B or OPT visas. If the recent layoff impacted you and your friends, we are here to help. We can help you with the following:
- 12-month, three times per week online coaching, answer your career release questions review your resume and LinkedIn profile, and enhance your interview skills. C-level executive and Nasdaq board member Dr. Elizabeth Xu will be your coach. Check out her LinkedIn profile
- Job Referrals help you to get internal referrals from the top 150 companies in the US including Google, Amazon, Meta/Facebook, YouTube, Twitter, and more
- Build your professional network through connecting with other Be The Change Foundation and A2C Academy members.
- Understand how evolving Artificial Intelligence or AI and new applications such as Chat GPT can affect your future, and tips on navigating this growing digital world
- F1 Visa transfer and Day 1 CPT to a private university in Silicon Valley. If you need to recover from the layoff, please apply here: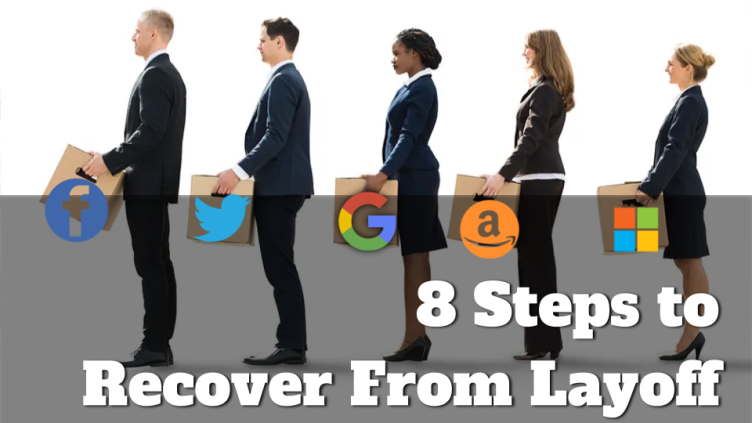 8 Steps to Recover from a Layoff
Losing a job is like getting into a high-speed auto accident. It is likely not your fault at all, but you are traumatized by the event. One of my friends lost sleep and 5 lbs in a week, although she didn't like her job at all. It is a complex and stressful experience. However, there are eight steps you can take to recover and move forward in your professional journey:
Take time to grieve: Allow yourself time to process the emotions that come with losing a job. It's okay to feel sad, angry, or confused. Talk to family members, friends, or other employees to hear their advice or insights, or take time alone in solitude.
Reflect on the experience: Take the time to reflect on your previous experience and go through what went well and what didn't. Learn from the pros and cons and use that knowledge for the future. Please don't blame yourself for any mistakes.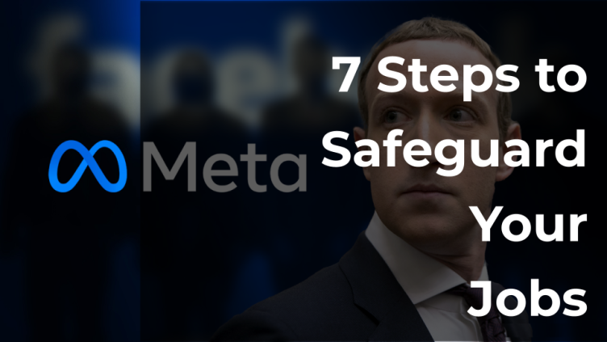 7 Steps to Proactively Safeguard Your Jobs
Meta just announced it will cut 10,000 jobs and close 5,000 open positions. Last week the failure of Silicon Valley Bank left many companies wondering whether they could make payroll. As if this wasn't enough, a severe storm battered Silicon Valley over the last five days, resulting in strong winds, power outages, and network failures. Despite being in March, winter weather conditions have persisted, exacerbating the region's challenges. These events indicate that a career winter has descended upon the area in the spring of 2023. The critical question is how many more storms are on the horizon, and what proactive steps can you take to safeguard your career.
[ Read the rest of the article ]
8 Steps to Recover from a Layoff
Here are the free videos Dr. Liz and Pat made especially for working professionals. You can follow these videos, get inspired, release stress and, live a meaningful life, explore all possibilities to reach your full potential. Topics include best tips for parenting, finding your inner passion, how to take constructive feedback, getting a promotion, and best practices for interviewing. Whether you are currently working full-time or have just been laid off and do not know where the next step in your career will take you, these videos will help you to become the strongest version of yourself and the best leader and teammate you can be.
Business Communication
Parenting